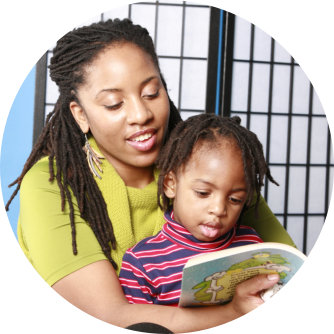 Lots of Love Preschool Academy is all about people you could trust. Our most important asset is the team of professionals we have, who make everything possible for the children, people who tirelessly spend their time in making sure that everything is as safe as they could get, as ready as they should be for the blossoming buds of our generation. We are committed to providing the highest quality of care, invested in excellence, and bound for success not just for us, but for the little ones we take care of today.
Our family is composed of professionals always ready to give a welcoming comfort to all children under our care. We are licensed, and are compliant with the city and the state's standards for quality child care services. At the center, your children will feel at home with our truly reliable child caregivers, teachers, and ECE specialists who see to it that they are well-guided, treated fairly, and each given maximum attention as they deserve. The members of our staff are all certified in pediatric CPR and First Aid.
Our staff has gone through standard pre-screening procedure such as Background Checks, Reference Checks, Criminal Record Checks, License and Certificate Verification, and mandatory Health Tests. This helps you ensure that your children's welfare are in good keeping.
We do not discriminate or hold biases against children or parents on the basis of religion, gender, national origin, ethnicity, political affiliation, age, or race. We welcome everyone to equal opportunities of learning.
Drop us a visit sometime. We would be glad to know more about you and your child/ren as we embark on a long-term partnership together. Give us a call at 773-783-8181/773-874-4954 or contact us for your concerns.