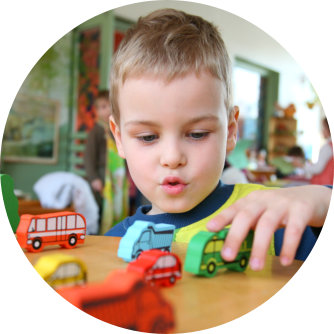 Our Preschool Program is open to all three-year-olds. We provide an assortment of fun activities that take advantage of toddlers' natural curiosity and their eagerness for answers to know more about the world from their young, innocent eyes.
The developmental areas we focus include:
Play
Physical Health
Communication and Language
Emotional and Social Development
Creativity
Cognitive Development
Mathematical Awareness
Development of Aesthetics
Science
Self-Help Skills
Value Clarification
You will be surprised at how much their potential reveals in their outputs. We strive to keep them interested and motivated with diverse tasks available. Our preschool opens them to more possibilities to instill the value of open-mindedness, optimism, and a sense of choice.